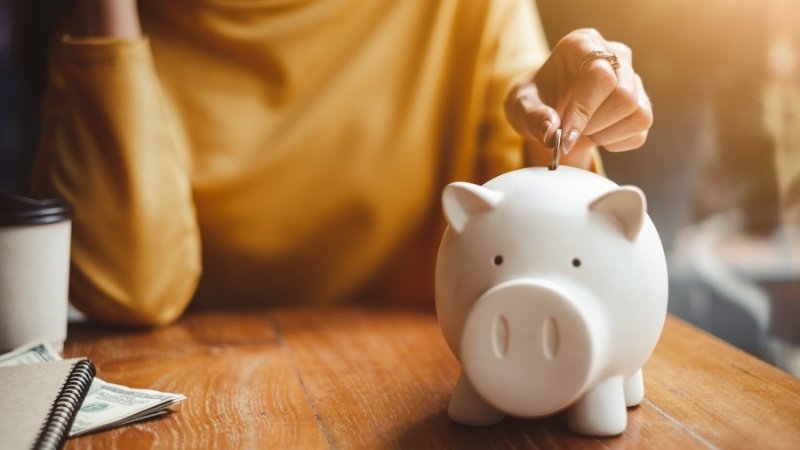 What you read on blogs, see on social media, and listen to podcasts can influence your spending patterns. 
A few military servicemen and spouses have ventured into military finance blogging to guide active service members and veterans.
Below is a list of the most insightful military influencers.
The Military Wallet
Ryan Guina, the author, worked as an airplane mechanic in the United States Air Force for six and a half years. Mr. Guina spent eight and a half years as a civilian before joining the Air National Guard.
The Military Wallet is a finance and benefits website for military personnel, veterans, and their families. Their mission is to assist military personnel in better managing their finances and understanding the many programs and benefits available to them.
This blog has been featured on Forbes, CNN Money, USAA, Fox Business, Yahoo! Finance, and Stars&stripes. They also have a podcast that has in-depth discussions about Military matters. A full-length article accompanies each podcast on their website.
Military Fire
The author serves actively in the US Coast Guard. He seeks to inspire readers by telling the tale of his family's journey to be free of debt, become financially independent, and retire early.
Those goals created the initials FIRE. Mr. and Mrs. Military Fire had $107K in school loans at one point, and they utilized the principals they teach and finally paid the loan off.
This blog explores Military health care, travel hacking, credit relief, early retirement, military pay, career transition, benefits, financial independence, and student loans.
He also offers free Excel files that are very insightful.
Military Life Planning
The author, Daniel, is an economist. He has been on inactive duty for over nine years. He writes based on his experience and his close family members' experiences who are also active servicemen.
His mission is to "assist in educating, informing and advising service members and their families on how to best optimize their finances/benefits and plan their present and future to correspond with their objectives and values!" Military Life Planning delves into the intricacies of military finance with the precision of a technical specialist.
If you want to understand the new BRS system or get the most out of your LES, read Military Life Planning.
LES is a detailed description of a member's leave and earnings, including deductions, entitlements, allotments (fields not applicable to Reserve and National Guard troops), leave information, tax withholding information, and TSP information.
Military Dollar
An anonymous active air force officer writes the Military Dollar. The main objective of this officer is to simplify personal finance as much as possible.
Topics covered are financial basics, military money, financial independence, and budget travel. The financial basics are elementary and can be utilized by civilians too.
Military-specific topics such as blended retirement systems, GI Bill, and other benefits are covered in detail. Furthermore, the Military Dollar is a supporter of the FIRE Movement (Financially Independent, Retire Early).
Military Money Manual
Spencer, a major (O-4) in the United States Air Force, writes this blog. He has over ten years military experience. His main goal is achieving financial independence by age 40.
The site guides military members on how to earn additional income and how to grow wealthier over time.
Currently, he is educating service members on how to get annual fees waived from their military credit cards.This blog has been featured on ABC News, Dough Rolle, Financial Samurai, and Military Saves.
Winding Up
Military members experience a unique set of challenges that range from moving around the world to deployments and temporary assignments.
As a serviceman, you need detailed advice specific to active and retired service personnel to maximize the benefits offered and achieve financial independence.