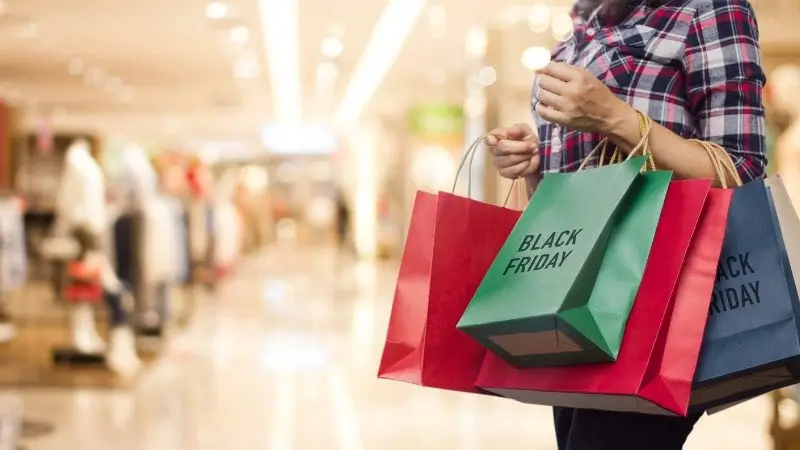 Black Friday is upon us, and shoppers across the U.S. are scrambling to score the best deals they can.
But did you know that you can also find some huge Black Friday discounts at your Commissary as well as the Exchange?
TRENDING: Congress Gives U.S. Veterans a Generous Mortgage Relief Program – Confirm Eligibility in 60 Seconds with Quick Quiz
We've compiled a list of some of the best Black Friday deals available to military personnel this year.
Army and Air Force Exchange Service (AAFES): Black Friday Deals 11/26/2021
Sony 4K 75″ TV for $1,040, normal price is $1,399
Keurig K-Supreme Brewer for $94.95, normal price is $145
Discounts on select smart watches up to $125 off
Lego products discounted up to 50% off
Featured Vacuums up to 50% off
iPad Air 10.9" for $399, normal price is $599
Marine Corps Exchange: Black Friday Deals 11/26/2021
Apple Airpods for $88.99, normal price is $149.99
TV wall mounts for 50% off
Legos, Nerf, and Barbies are 30% off
Macbook Pro 13.3" laptop is $200 off
All sunglasses are 25% off
TRENDING: Veterans Given Huge Home Warranty Discount in 2021 – Get Your Free Military Discounted Quote in Seconds
Coast Guard Exchange: Black Friday week 11/21/2021 through 11/28/2021
Select Nintendo Switch software $20 off
GoPro HER09 Black 5K and 20MP streaming action camera for $299.99, normal price is $379.99
70" Samsung TV for $649.99, normal price is $749.99
Other deals can be seen here.
Navy Exchange: Black Friday and Cyber Week sales run from 11/26/21 through 12/03/2021
Deals vary by location, click here to see the current ads and promotions available
Along with discounts at the Exchanges, Commissaries are also offering some special deals this year. Check with your local commissary for Black Friday promotions.