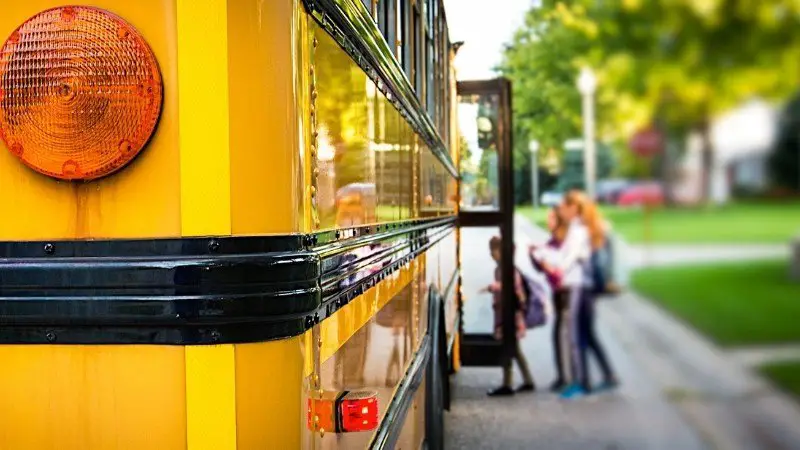 Massachusetts Governor Charlie Baker directed the National Guard to assist with school transportation in response to requests from the local communities.
The 2021-2022 school year is already underway, amid a widespread shortage of school bus drivers.
The governor ordered up to 250 available Massachusetts National Guard personnel to help with the bus driver shortage. Ninety of those Guard members had already begun training on Tuesday to ensure the safety and reliability of transportation to schools each day.
As of writing this, the 90 Guard members have already been deployed to four cities (Chelsea, Lowell, Lawrence, and Lynn) to counter the driver shortage issue.
TRENDING: Veteran Homeowners Are Cashing In on Solar Rebates. Check eligibility for $0 install and lower energy bills.
Reason for the Bus Driver Shortage
The bus driver shortfall has been brewing since the labor and spring shortages across many parts of the country. Plus, the pandemic's lingering effects only worsened things, with transportation director in Lowell schools, John Descouteaux, saying he has never seen such a crisis in his nearly thirty years overseeing school transportation.
Young people and retirees have always taken school bus driving slots who spare a few hours a day to make some extra cash. But according to Descouteaux, this demographic is disappearing.
Moreover, the bus driver shortage issue extends beyond Massachusetts alone, complicating the start of the 2021-2022 school year. Boston's school district alone is responsible for transporting over 25,000 students, which requires between 690 and 720 bus drivers.
According to the Boston school bus driver's union, the main reasons for the driver shortage include:
The highly contagious Covid-19 delta variant.
Contentious disagreements over masking requirements.
The challenges of catching up on education processes were lost when the pandemic raged in 2020.
The Guard Will Maintain Its Principal Objectives
It's still unclear how long the National Guard would help bus driver shortage or how many districts it planned to support the process. But Gov. Baker stressed that the busing duties by the Guard wouldn't interfere with the forces' ability to respond to other state emergencies.
Throughout the mission, Baker specifically stated that the Guard would comply with all the health and safety measures bestowed on them. The Massachusetts National Guard trains with civilian agencies, military, and law enforcement to provide security, disaster relief, logistics, and a broad spectrum of services for the country.
According to Gov. Baker, the National Guard has a proven success record of supporting civilian authorities. The Guard's frequent training with local and state first responders makes them ideal for various missions, including driving buses.