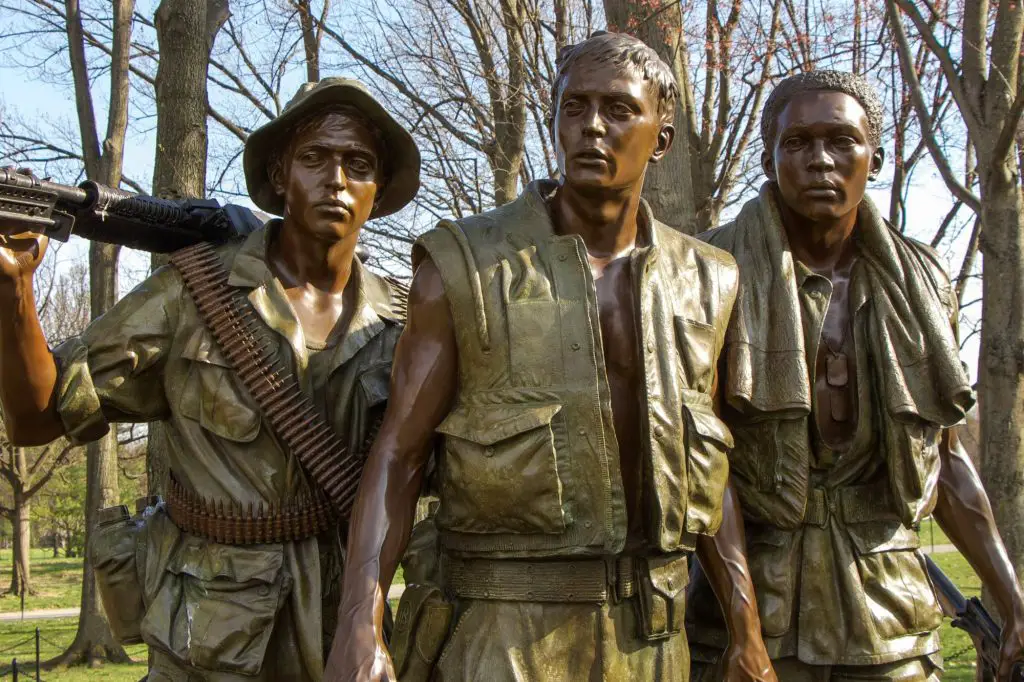 Approximately 200,000 American service members are discharged from the military every year. Once they become a vet, they have to figure out how to navigate the world as a civilian once again. 
Veterans have to figure out where they are going to live and what jobs they are going to have. It can be challenging, especially if they are dealing with a new injury or disability.
If you are a vet who is struggling to find the support you need, reach out to the government offices in your home state. There are services and programs available to those who have received an honorable discharge.
Continue reading to learn which veteran benefits are available to Arizona residents.
Financial Benefits for Veterans
Federal payments are non-taxable for up to $3,500 received by a veteran and his/her family. This includes military retirement and SBPs. Property taxes are also waived for certain disabled vets and their spouses.
The Arizona Military Family Relief Fund provides financial assistance to military members. It is a type of emergency assistance during times of hardship. The payment averages $3,000 for each hardship. The maximum allotment for this service is a lifetime limit of $20,000.
The fees related to licenses and registration are waived for veterans with a 100% service-connected disability. This means they don't have to pay the fees for their personal vehicles. This includes vehicles purchased through a VA loan.
The Native American Settlement Fund refunds all state income tax withheld from active-duty service pay. This is an option for Native American service members who live on an Arizona reservation.
Veteran Housing Benefits
There are Arizona State Homes for veterans who require skilled nursing care. This might be long-term care or rehabilitation. They are located in Phoenix, Tucson, Yuma, and Flagstaff. These 24-hour nursing homes also offer services such as housekeeping, laundry, and barbershops.
The Arizona Veterans Stand-Down Alliance helps vets struggling with homelessness or unstable housing. It provides them with the resources and assistance that they need to get on their feet. Their valiant goal is to end veteran homelessness.
The Native American Direct Loan program provides Native American veterans with the ability to purchase or build a home on federal trust land.
Certain Veteran Home Loans allow veterans to purchase a home without a down payment. With a 100% financing guarantee and the Home Plus program, closing costs are covered. This means vets pay nothing out of pocket.
There are loan options for disabled veterans to buy or construct an adapted home. This ensures that the home fits their needs (i.e., no stairs and wheelchair accessibility).
Education Benefits for Veterans
Certain Arizona schools are Veteran Supportive Campuses (VSCs). These schools can understand the needs of veterans and military families.
In-state tuition rates are available to veterans from the moment they become residents. There are also deferred-payment options for tuition, fees, books, and materials for veterans.
The Arizona Veterans Tuition Waiver Program gives eligible veterans access to free education. The waiver is valid at certain Arizona state universities and community colleges.
The Arizona Purple Heart Tuition Waiver is available for post-9/11 veterans with a Purple Heart. However, they also have to have at least a 50% disability rating AND Arizona residency.
The waiver is also available to spouses and dependents of military members KIA on or after 9/11.
The Honorary Diploma Program is for honorably discharged veterans who were unable to complete high school due to their service. The diploma is available to those who served during World War II, the Korean War, or the Vietnam War.
Veteran Employment Benefits
Wartime veterans stand to have a hiring preference on the Civil Service Exam. Veterans can get extra points for receiving an honorable discharge. Extra points also go to those receiving veterans' compensation.
The Veteran Toolkit Program gives unemployed service members the tools needed to work. This includes supplies from workboots to bicycles. This service is available to veterans who live in Arizona and enroll in the ARIZONA@WORK program.
Veterans can apply for a CDL Skills Test Waiver to drive commercial motor vehicles (CMVs). They qualify if they drove CMVs for two years during active duty right before discharge.
The Arizona Veteran Employment Roadmap helps connect vets to job-related services. It was created by the Arizona Department of Veterans' Affairs and the Arizona Coalition for Military Families.
The Disabled Veterans Outreach Program (DVOP) offers specialized services for employment plans. The Local Veteran Employment Representation program also increases veteran job opportunities. These programs advocate for veterans to be hired.
Recreational Benefits for Veterans
Veterans with a 100% disability rating can get a hunting license and fishing license for free. Vets with less than a 100% disability rating can apply for these licenses at a discounted rate.
Day passes to any Arizona State Parks are available at a 50% discount for military veterans with Arizona residency. These day passes are free to any AZ resident veteran with a 100% service-connected disability rating.
Veteran Funeral and Burial Benefits
There are veteran cemeteries in Camp Navajo (Bellemont), Marana, and Sierra Vista. Veterans with an other-than-dishonorable discharge from the military can be buried there. This also includes the spouses and certain dependents of these veterans.
There are also National Cemeteries with availability for veterans in Prescott and Phoenix.
Arizona State Veteran Benefits
We've discussed some of the benefits available to Arizona veterans. These programs are meant to ease the transition into civilian life after discharge.
When applying for benefits, make sure you have your discharge paperwork (DD 214) with you. It will have important information that will help you get the benefits that you deserve.
Make sure to check out our other articles on veteran benefits and how to go about receiving them.