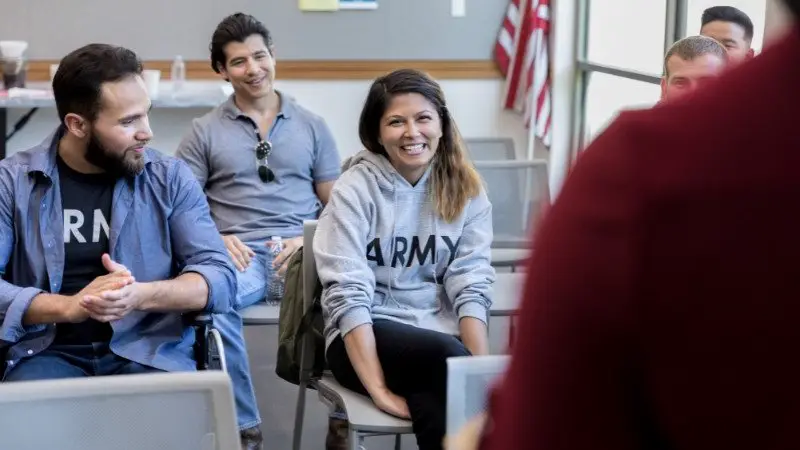 One month after the global shut down, unemployment rates in America hit crisis levels. Unemployment in April 2020 was reminiscent of numbers seen in the 1930s.
What's more, experts believe that number didn't even scratch the surface.
Since 2020, unemployment rates have been stabilizing. Despite that, millions of jobs are disappearing altogether as part of the 'new normal'.
One ray of hope is that veteran unemployment recently hit historic lows! Below, we'll go over all the details and contributing factors that made this feat possible in 2022.
A Look at Veteran Employment Trends
Veterans are very respected in America. When they retire from the military, though, they often face a host of problems.
You might struggle to re-integrate into civilian life. What's more, veterans often struggle with:
Disabilities
Poor health
Skills mismatch (military expertise)
Problems with job searches
Employer discrimination
PTSD or other mental conditions that make it harder to find stable employment
In August of 2022, though, the rate of unemployed veterans was only at 2.4%! That's down from 5.1% in 2021, and it's a three-year low.
Below, we'll go over some of the factors that helped employed veterans find their current jobs.
Factors Influencing the Job Market
Considering the economy is on life support, how have veterans achieved low unemployment? There have been several factors that have opened up the market for veterans.
For one, the pandemic caused a shakeup in almost all industries. Remote work is now more popular than ever. Veterans who're disabled or geographically limited can now apply for at-home positions.
What's more, there's been a massive vacuum in the employment industry. It seems like every business is struggling to find workers.
Veterans who are willing and able to work are no longer getting pushed to the background in favor of the young.
Are You Looking for Veteran Jobs?
Are you a US veteran? First of all, thank you for your service! Next, make sure you understand all the retirement benefits you're eligible to enjoy.
From there, you're likely wondering where you can find veteran jobs.
You can start your search with the Department of Labor. Also, consider checking back with your old bases to see if any civilian positions are open.
If you're disabled or have other conditions, then you're in luck. Today's remote work-from-home job market is on fire! You can still have a traditional job while working from home.
Record Low Veteran Unemployment: Is it Here to Stay?
Throughout history, veteran unemployment rates have often been high. There are several reasons for this fact. One of the silver linings of the pandemic was the widening of available jobs for veterans.
We hope this trend continues in the future!
If you're a veteran that's looking for a job, then we encourage you to keep trying. Remember to check out civilian openings on military bases, too.
Are you looking to keep up with other veteran's affairs and current military news? If so, then you're in the best place to do so. Keep up-to-date by visiting our military news section on a regular basis.