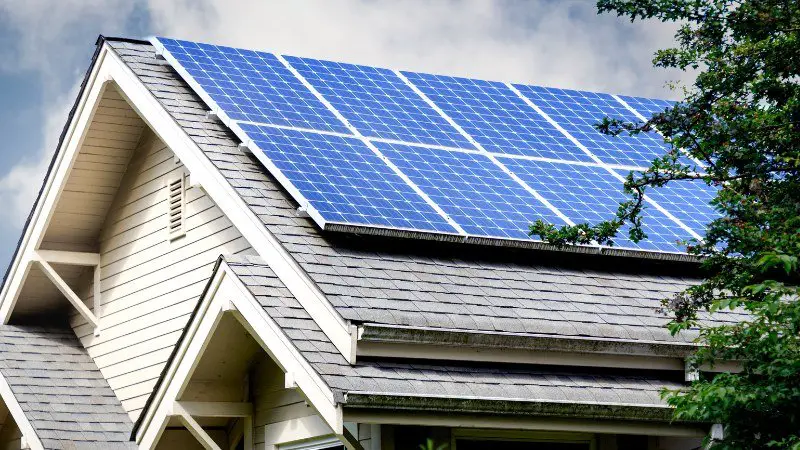 The last few years have increased the awareness of solar energy as a way to save on monthly utility bills. We're always on the hunt for the best discounts and options for our military and veteran subscribers, and many have asked about solar recently.
Solar shoppers are likely aware of the incentives available for all homeowners. Today, we're pulling together a basic Solar 101, just for our audience.
Here's everything you need to know about solar panels, your home, and potential discounts just for military members and veterans.
Is There a Government Solar Incentive for Veterans?
The answer is, "Absolutely not."
There might not be a government backed solar incentive just for veterans, but that doesn't mean that there aren't savings to be found.
Forbes Magazine found that after cost of install and tax rebates, the average U.S. homeowner will save around $1,500/yr by adding a solar system to their home. They found that solar panels typically last for 25-30 years before losing efficiency. In their study, residents in some states could benefit significantly more than others.
South Carolina: $1,849.29 saved per year
Tennessee: $1,835.20 saved per year
Florida: $1,910.87 saved per year
Connecticut: $1,970.82 saved per year
Georgia: $2,078.44 saved per year
TRENDING: Is Solar Worth It? Get a Free Estimate from Military.net >>
Do Solar Installers Offer Veterans Discounts?
Deals vary by state and installer, but yes, some solar installers do offer veteran discounts. In fact, some installers are owned by veterans and present military members. According to Sunrun, 7.8% of the solar industry workforce is made up of veterans.
Veteran Discounts on Solar:
The only national (and highly rated) brand that we found with a significant discount or rebate was SunPower. They also happen to manufacture and handle most of the install themselves. It's a top to bottom approach that many veteran homeowners might appreciate.
SunPower Rebate: $1,000 VISA Reward Card Rebate for active duty military members and veterans
When shopping for solar installers, we recommend speaking to at least 3. SunPower should be on your list. Let installers know that you're a veteran or military member, and that you're interested in any discounts or rebates that their company might provide.
Get a Free Solar Estimate from Military.net >>
Conclusion
Solar has its advantages and disadvantages. A system may increase a home's value by ~4%. The biggest disadvantages are the upfront costs (financing is usually available). Is solar right for you? The best way to find out is to look at your utility bills, and ask for estimates.