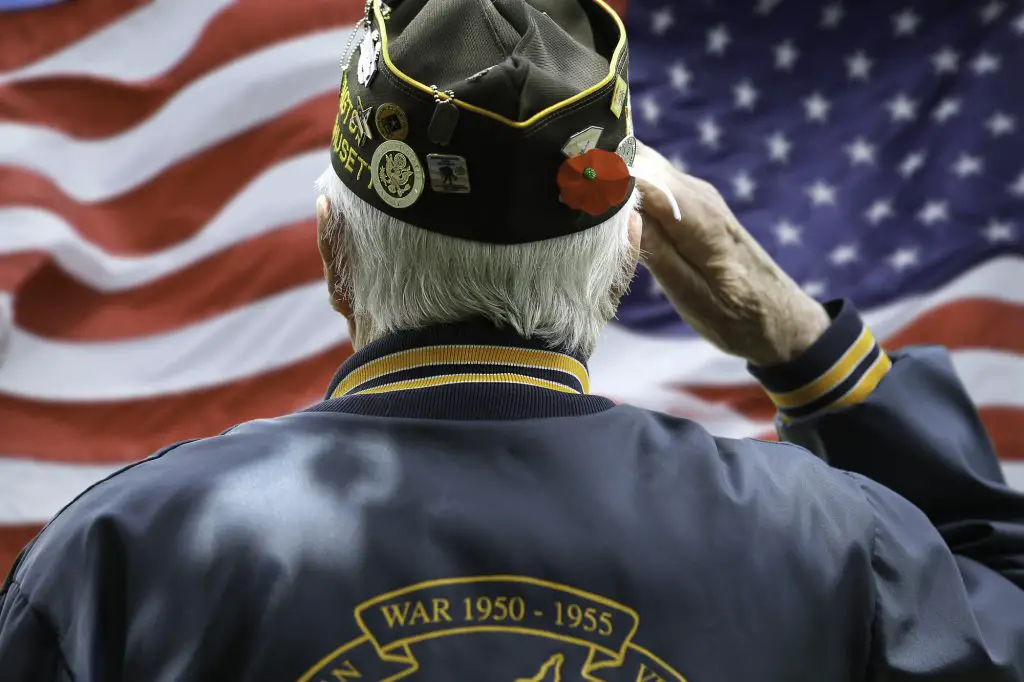 At any given moment, 40,000 U.S. Armed Forces Veterans experience homelessness nationwide. Fortunately, this is down 40% since 2011 thanks to VA benefits like VA loans.
VA loans can help veterans get into homes without down payments, with no need for private mortgage insurance, with low-interest rates, and with fewer to no closing costs.
However, there are even more VA loan benefits for veterans with service-connected disabilities. Whether your rating is 0% or 100% disabled according to the VA, a VA loan has many benefits to assist disabled veterans in finding a place to live.
Keep reading to discover all the benefits of a VA loan and how you can get the most out of your benefits with your service-connected disability today!
What is a VA Loan?
A VA loan is a type of loan offered to active duty service members and veterans. It is a lifetime benefit that is accessible at any point in the service member's or veteran's life.
The VA does not fund the loan but instead guarantees the loan will be paid. This means being eligible for a VA loan and being approved for a VA loan are two different things.
While you may be eligible for a loan through the VA, you may still be denied the loan from a lender. This could be for many reasons and why the VA provides veteran financial assistance for those whose finances need a little tidying up.
VA Loan Benefits
One of the biggest benefits of a VA-backed loan is the low credit score requirements. Typically a loan requires a credit score over 700. With the VA loan, however, veterans and service members are able to purchase a home with a credit score as low as 590.
Not only is your credit score not a major concern when applying for a VA loan, but there is also no down payment for loans less than $450,000. This is because the VA covers a maximum of 25% of the loan if you default.
Loans over $450,000 will require a small downpayment or put up some of your assets as collateral. This helps to cover what the VA does not.
Along with low credit scores and no down payment requirements, VA loans also provide veterans with lower closing costs than usual. With a VA loan, buyers are able to ask for more concessions from the seller.
Typically seller concessions can only cover a portion of a buyer's closing costs. However, a benefit of a VA loan is the seller can pay for all closing costs.
Benefits for Disabled Veterans
All veterans and active duty service members may enjoy the many benefits of a VA loan. However, there are even more VA loan benefits for disabled veterans.
To qualify as a disabled veteran, you must have a service-connected disability rating with the VA. Whether that rating is 0% or 100% if it is service-connected, you qualify as a disabled veteran.
Funding Fee Exemption
When applying for a VA loan, there is a funding fee charged to the buyer. This fee depends on the amount of the down payment and your time in service.
A first-time home buyer with no down payment will most likely pay a funding fee of around 2.3% of the total loan amount. For example, if your loan amount is $200,000, you could expect to pay around $4,600 in funding fees.
However, the same is not true for veterans with service-connected disabilities. Disabled veterans are exempt from paying a funding fee and may be entitled to a refund of any fees they paid before receiving their rating.
Typically this occurs when the veteran closes on a home while awaiting a rating from the VA. When the rating comes in the veteran may apply for a refund of the funding fee.
If a service member died while on active duty or from a service-related injury or illness, the surviving spouse may also benefit from the funding fee exemption.
Disability Income
All home buyers must report their income when buying a home. This helps lenders know how likely you are to repay your loan. However, not every source of income counts for the purchase of a home.
Lenders need to know that they have a steady source of income that will continue, which is why disability compensation from the VA is considered to be a reliable source of income.
Your VA disability compensation may be your only source of income and may be included with other approved sources such as a full or part-time job.
Grants
Disabled veterans may also qualify for housing grants that can be used to fund their loans. These grants can be used in a variety of ways.
Many disabled veterans require modifications to be made to their homes. Whether that be a wheelchair-accessible ramp, wider doorways, or kitchen and bathroom modifications, grants like the Specially Adapted Housing and the Special Home Adaptation grants are available for qualifying disabled veterans.
Tax Credits and Exemptions
Depending upon the state and county you are buying your new home, you may be able to qualify for exemptions from property taxes or property tax credits. The exact exemptions depend on local laws and your rating percentage.
In some areas, a veteran with a 100% disability rating may be exempt from all property taxes, while those with lower ratings may receive discounts, credits, or other benefits.
Utilizing Your Benefits
Whether you are 100% disabled or 0% disabled, the VA recognizes you as a disabled veteran as long as your injury is service-connected. Disabled veterans enjoy many more VA loan benefits than non-disabled veterans.
Disabled veterans can waive funding fees and property taxes in certain states, as well as list their disability income as a source for the loan.
These benefits exist to help take care of those who took an oath to protect this country. Whether you are a veteran disabled or not and wish to learn more about your VA benefits, check out or VA benefits section today!