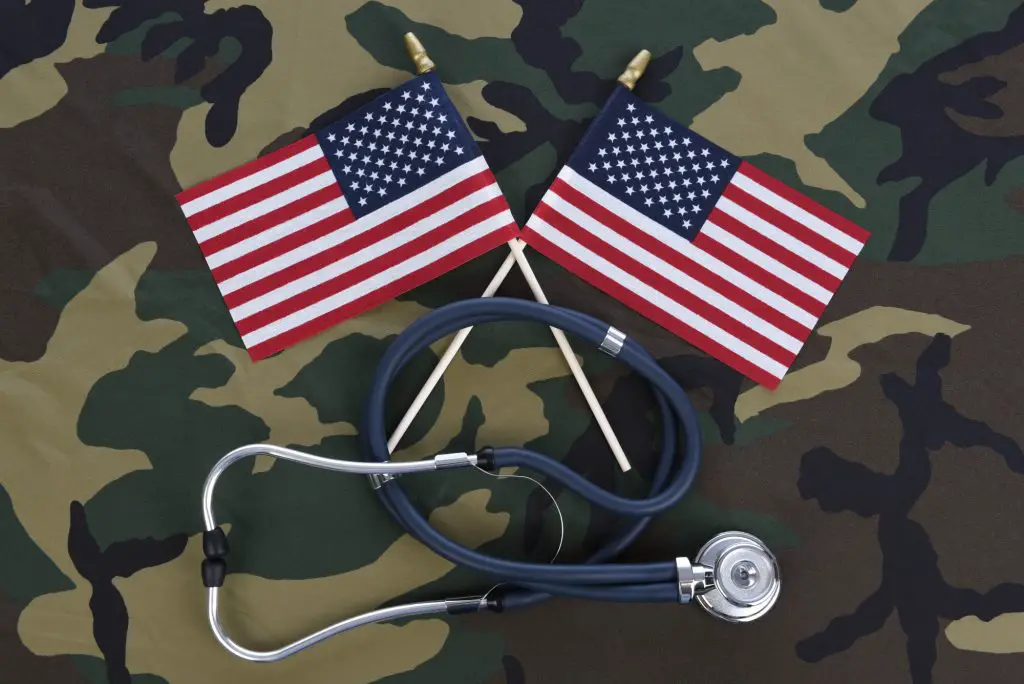 Did you know that the Veterans Health Administration is the largest health care system in the US? With that in mind, it's hard to believe how often veterans health care falls short. 
Our veterans made the ultimate sacrifice for us, so they deserve the very best care when they get home. The sad news is that veteran benefits and programs often fail our beloved veterans. The good news is that these programs are always improving.
Recently, President Biden announced legislation set to help support veterans more moving forward. Among the issues addressed were veterans suffering from WWII cancer and toxic burns.
Are you interested in learning more about how these bills are set to help? Read on to learn everything you need to know about how these bills will impact veterans health care.
Expands Care for Toxic Burn Pit Victims
One of the most crucial aspects of these new bills is the expansion of care for toxic burn pit victims.
During the Iraq and Afghanistan wars, troops got exposed to toxic burn pits. These pits got filled with trash, plastics, medical waste, jet fuel, and more. Once it was set ablaze, troops often inhaled those chemicals.
It's estimated that thousands could be experiencing the impacts of exposure. In many situations, that exposure has led to lung cancer.
This bill would expand eligibility to veterans who served after 9/11. It also added 23 burn pit and toxic exposure conditions to the covered conditions. Further, the provisions will take effect immediately!
President Biden's Personal Connection to the Issue
This legislation is important not only for veterans but also President Biden himself. President Biden has a very personal connection to burn pit victims.
According to the president, Beau Biden served in the military. During his time overseas, he worked near burn pits. These burn pits, he explains, get filled with hazardous waste. Then, those toxins enter into the airspace.
The sad reality is that US troops were too close to these burn pits, and Beau Biden was one of them. Once Biden returned home, he started suffering physical health problems. By 2015, he passed away from a brain tumor.
In the following months and years, President Biden made the connection. The toxic burn pits likely caused his son's cancerous tumor.
Improves Cancer Screening and Treatment
Another important issue addressed by legislation is the expansion of cancer care. According to a 2021 study, female veterans were 3 times more likely to develop breast cancer. What's more, breast cancer cases have tripled within the VA Department.
To address these issues, the latest bill seeks to improve screening and treatment. It hopes to expand access to mammogram scans. It will also upgrade all the VA's mammogram services to 3D imaging.
Further, it will help expand access to clinical trials for suffering veterans.
WWII Nuclear Programs: Consequences of Exposure
Breast cancer isn't the only cancer addressed in the new legislation. Yet another bill focuses on WWII-era nuclear programs.
During WWII, the US government and others experimented with atomic weapons. This process involves several dangerous aspects. From uranium mining to deploying these weapons, exposure was very common.
Exposure to nuclear material causes a host of medical issues. In the past, though, these issues weren't covered by the VA. Now, coverage has expanded to include veterans suffering from radiation exposure.
How to Identify the Symptoms of Cancer
Cancer is a very debilitating and devastating disease. The good news is that most types of cancer are responsive to treatment in the early stages. If you can identify your symptoms early, then you'll have a better chance of recovering.
Here are a few things to watch for:
Extreme and debilitating fatigue
Explainable weight loss or gain
Fever
Swollen lymph nodes
Eating problems
Unexplained pain
Changes in bowel habits
Headaches
Vision problems
Unexplained general changes to your body
If you've noticed some of these signs, then it might be wise to consult with your doctor. Take advantage of the recent VA bills to get screened for common types of cancers.
The Congressional Gold Medal Goes to U.S. Army Ranger Veterans of WWII
While giving remarks, President Biden also talked about the Congressional Medal. He said the gold medal will be going to the US Army Ranger Veterans of WWII.
These Rangers played a crucial role in the D-Day invasion of Normandy. This important WWII event occurred over 78 years ago. On that day, 7,000 American troops stormed the beaches.
Today, only 12 of those amazing and brave veterans continue to bless us with their presence. Each of them will be receiving a gold Congressional Medal.
How to Take Advantage of these Veterans Care Benefits
Knowing that this recent legislation could improve your health care as a veteran is step one. If you want to take advantage of these benefits, then you'll have to go to a VA medical center.
You can opt to call or walk into a center during clinic hours. An agent will help you understand your rights, potential benefits, and coverage.
If you decide to apply, then you'll fill out a VA Form 10-10EZ, which is a basic application. Feel free to go online or visit a nearby VA facility in person. You should receive correspondence regarding your application in following weeks.
Once you get approved, you'll be able to seek the care you deserve.
Veterans Health Care in 2022 and Beyond
By signing these 9 bi-partisan bills, President Biden is improving veterans health care. Burn victims and cancer victims who suffered WWII exposure will both get support. Further, Biden is honoring veterans of WWII with the Congressional Gold Medal.
If you're a veteran, then it's important to understand these benefits and how they can help you! Depending on your situation, these bills could give you direct veterans aid.
If you need more help, consider reaching out to the Veterans Health Administration. Otherwise, you'll want to keep up with the latest news to stay aware of the latest changes and updates.
Click over to our military news section now to see more of our latest articles.