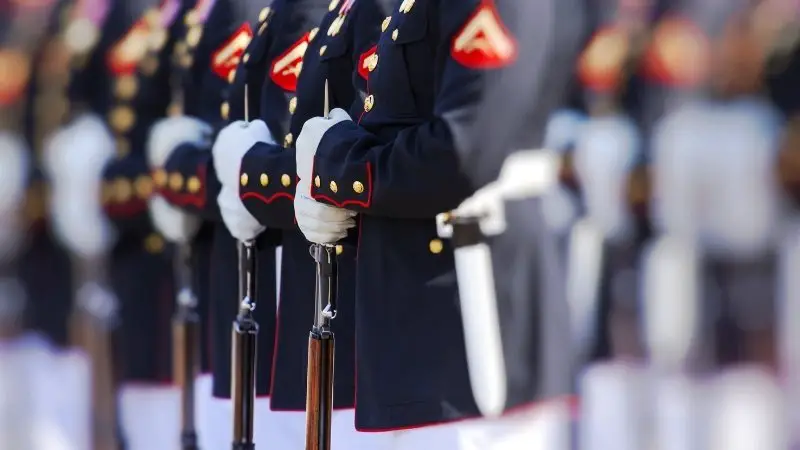 A Marine officer is facing discharge and potentially losing his retirement benefits over a deadly training mishap that resulted in the death of 9 service members.
The accident occurred in the ocean off the coast of San Clemente in July, 2020, and resulted in the sinking of an amphibious assault vehicle.
This week a Marine Corps panel is convening to determine whether Lt. Col. Michael J. Regner should be discharged.
Shortly after the accident, Regner was relieved of his command.
The hearing is expected to take 4 days.
TRENDING: Congress Gives U.S. Veterans a Generous Mortgage Relief Program – Confirm Eligibility in 60 Seconds with Quick Quiz
Here's more details on the deadly mishap from Marine Corps Times:
On July 30, 2020, a platoon of AAVs carrying infantry Marines from the battalion landing team were returning to the transport dock Somerset from San Clemente Island, California, after completing a training raid as part of the 15th Marine Expeditionary Unit.

On the return trip one vehicle sank resulting in the deaths of eight Marines and one sailor.

Multiple investigations into the sinking found the vehicle involved was in an unacceptable state of repair, both the AAV crew and platoon failed to follow standard operating procedures, and the infantry Marines on board did not have the necessary training.

One Marine on board had failed his swim qualification, while the sailor, Hospitalman Christopher Gnem may have never passed a swim qualification, his ­stepfather, Peter Vienna, told Marine Corps Times in April.

TRENDING: Veterans Given Huge Home Warranty Discount in 2021 – Get Your Free Military Discounted Quote in Seconds
It was the deadliest training accident involving an AAV in the Corps' history.
It was up to Regner to make sure all his Marines received adequate training before getting on an AAV for operations in the water.