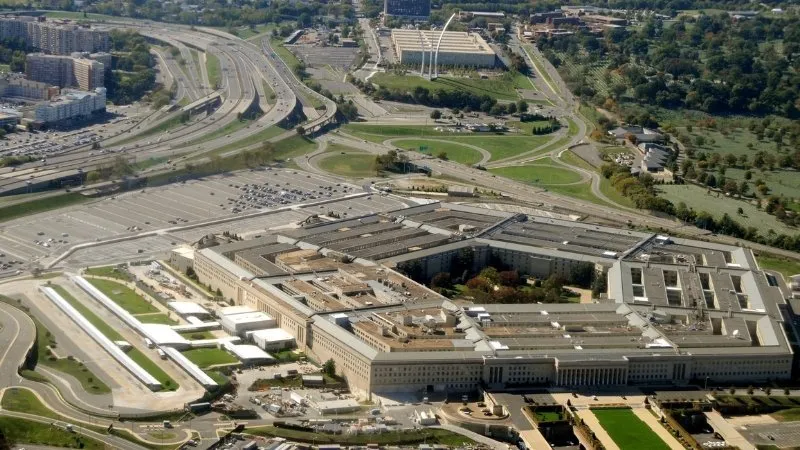 Military To Mandate COVID-19 Vaccination
Rights are something American leadership has decided may not overrule vaccination mandates, according to Republican representative Mark Green of Tennessee. Presently, the DoD has stated its intention to mandate COVID-19 vaccines for military personnel by the 15th of September, 2021. Those with health conditions or religious issues predicating exemption must have said exemptions made official by then.
Infrastructural decisions regarding vaccines have been made that may or may not operate under full rendering of available scientific data. The Navy has reported one fully vaccinated sailor caught COVID-19. It also stated, according to AP News, 3% or less of troops who've been immunized tested positive for COVID-19. Other branches of the military provided no data in support or rebuttal.
Regardless, Lloyd Austin, Defense Secretary, intends to seek presidential approval for a vaccine mandate by the middle of September. If the FDA approves vaccines earlier (such approval has yet to come), Austin intends to initiate the mandate sooner. He expects full approval could come in early September. Presently only "emergency use authorization" has facilitated distribution. 
TRENDING: Veterans Given Huge Home Warranty Discount in 2021 – Get Your Free Military Discounted Quote in Seconds
Internal Military Controversy
Some troops are opposed to the vaccine. Refusal may constitute punishment under the Uniform Code of Military Justice. Those planning not to vaccinate under mandate against personal rights, according to Mark Green, must prepare now. Without an "approved exemption", a commander may take "disciplinary action" that's appropriate. Presently data is not reported on troops who've refused non-COVID-19 vaccine mandates over the last ten years for:
Anthrax
Chicken Pox
Flu Shots
That's according to AP News. Details on subsequent punishments weren't provided. Service members can seek exemption from any vaccine in a temporary or permanent capacity for:
Health Issues
Religious Beliefs
Federal Requirements
Biden requires federal employees be vaccinated or tested weekly. On July 29, 2021, he indicated his intention to direct DoD leadership into COVID-19 military distribution in accordance with existing DoD requirements. Additionally, Biden has indicated his intention to approve Austin's vaccination mandate. John Kirby, spokesman for the Pentagon, believes the September 15 deadline will provide military personnel adequate prep time.

The DoD is currently comprised of 2.91 million individuals, 1.35 million being active duty military. Of that combined number, Pentagon reports–accurate or not–indicate 1,297,565 are vaccinated; 1,000,000 being military personnel, the rest civilian.
Present assumptions of data accuracy suppose this matches vaccination ratios across America's general population. Associated stats are according to Bloomberg's report on Pentagon numbers, which seem to indicate the least vaccinated wing of the military is the Army.
TRENDING: Congress Gives U.S. Veterans a Generous Mortgage Relief Program – Confirm Eligibility in 60 Seconds with Quick Quiz
Mask Guidance
DoD requirements indicate non-vaccinated personnel must:
Be Tested
Use Masks
Socially Distance
Accept Travel Restrictions
Mark Milley, the general acting as chairman of the Joint Chiefs, finds such moves justified, and believes masks and vaccines "sustain….readiness".
Considerable Information
FDA approval specifies Pfizer's option. Austin has indicated, according to the Associated Press, that infection rates–real or supposed–will prompt him into acting "sooner or recommend[ing] a different course to [Biden]."

Biden has indicated the country is on "a wartime footing", again according to the Associated Press, which also reports Austin is aware of "the bitter political divide over the vaccine", and that opposition will result from mandates. John Kirby indicated such moves were not only a warning to The Services, but to troops.
Republican representative Mark Green indicated Austin's intent to mandate vaccination prior FDA approval isn't right. He indicated being part of the military doesn't mean associated personnel must sign away "…the right to make personal medical decisions." Austin's memo, Milley's stated intentions, and Kirby's affirmation of such actions under Biden's approval don't seem to regard such rights as alluded to by representative Mark Green.