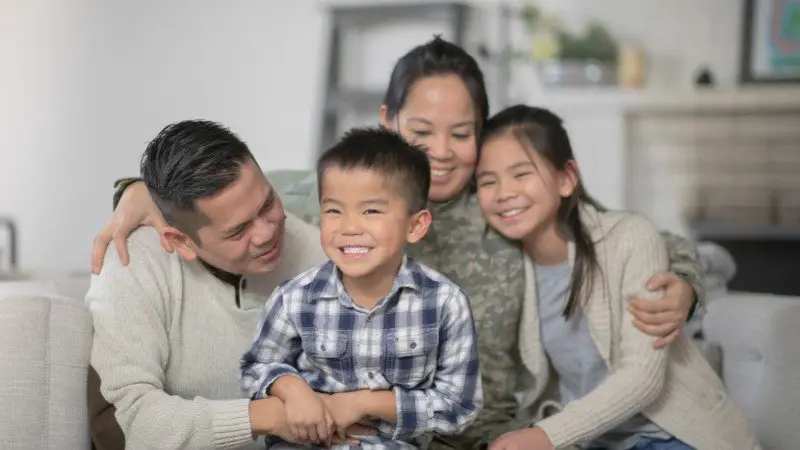 Military families are looking for more ways to save on everyday purchases, and USAA has an easy-to-use solution for all of your online purchases. From travel purchases to groceries, the USAA MemberShop® makes getting cash back a breeze.
Cash back is a form of rebate, which is considered tax free income. MemberShop® cash back savings arrive in the form of a check once your cash balance is $10 or more at the end of each quarter. USAA will send you a check for that amount within 45 days.
USAA Cash Back Credit Cards (an added benefit)
USAA cash back credit cards include the Cashback Rewards Plus American Express® Credit Card and the Preferred Cash Rewards Visa Signature® Credit Card. Our favorite for most cardholders is the Preferred Cash Rewards Visa Signature® Credit Card, which comes with unlimited 1.5% cash back on purchases. It's simple, straightforward, and cardholders won't have to juggle around multiple cards trying to maximize their rewards by category.
You are not limited by using a USAA cash back card. You can use a current card or shop for a cash back credit card that fits your spending habits if you need one.
The benefit of using a cash back card is simply earning more back on your purchases.
If you don't have a cash back card, that's perfectly fine. You can shop with your debit card as well (although we recommend using a credit card for added security and additional cash back). The perks from MemberShop® come from simply having a profile on USAA.com.
How to Get Started with MemberShop®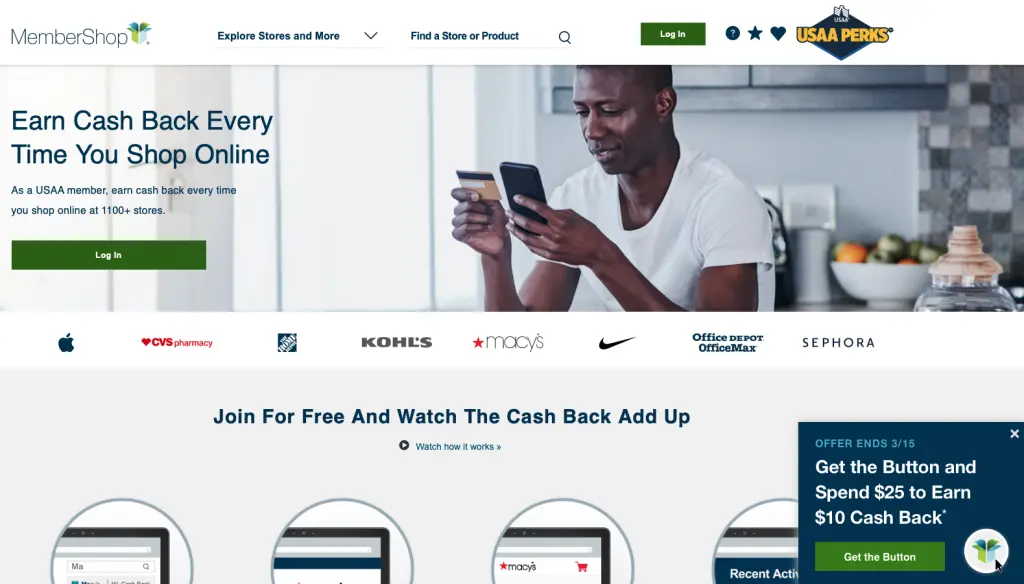 USAA members have two ways to shop for discounts (in the form of cash back):
Go to mall.usaa.com and/or
Add the USAA MemberShop Chrome extension to your browser to find discounts as you shop online
MemberShop® will ask you to login to your USAA account to verify that you're a member. Once you're verified, you can start shopping online and start earning cash back from their selection of retailers.
What Kind of Cash Back Savings Can You Expect?
MemberShop® doesn't cover the entire internet, but you're sure to find a wide variety of popular shopping options. These options will rotate as well.
Cash back deals typically range from 1% to 5%. Some retailers will offer exclusive discount codes that can be applied on top of the cash back earned through MemberShop®.
Here are some popular shopping deals you can find.
Department Stores:
Walmart: 1.5% to 2% cash back
Macy's: up to 2.5% cash back
Overstock: 2% cash back
Sports & Outdoors:
Nike: 2.5% cash back
Under Armour: 3.5% cash back
Bass Pro Shops: 3% cash back
Travel:
Expedia: 3% cash back
Booking.com: 4% cash back
Hilton Hotels & Resorts: 2% cash back
Tools, Auto, & Pets
Home Depot: 4% cash back
Ace Hardware: 2% cash back
Chewy: 2% cash back
There are hundreds of other stores listed in MemberShop®, helping USAA members find savings and discounts on their every day needs.