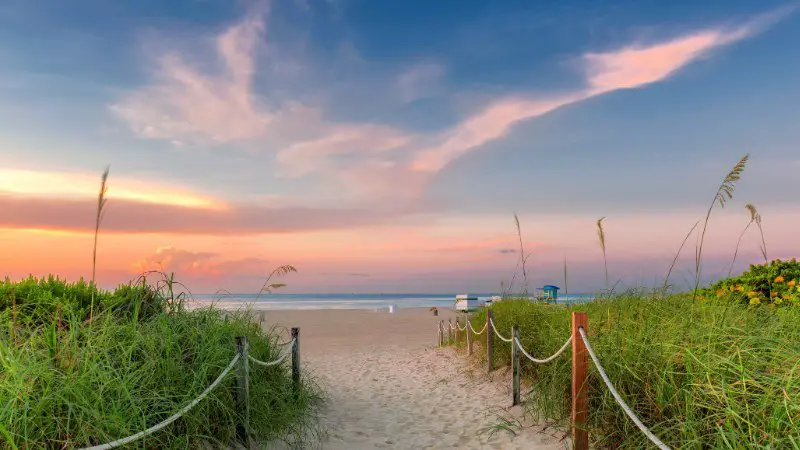 Florida is not only known for its sunny beaches and vibrant culture, but it also boasts a range of benefits designed specifically for the heroes who've served our country: the veterans. If you're a veteran residing in the Sunshine State or considering a move here, you'll be pleased to know about the benefits that await you.
---
1. Financial Benefits
Tax Exemptions: Qualified veterans receive certain tax exemptions on their property taxes. Total and permanent disability due to service-connected causes might qualify you for total exemption!
Financial Assistance: Florida offers financial aid for veterans and their families in need, including emergency medical bills, housing, and more.
---
2. Housing and Homeownership
Florida is known as one of the best states in the country to live in if you're a veteran.
Florida State Veterans' Homes: There are six state veterans' homes in Florida that offer skilled nursing care tailored for veterans.
Specialized Housing Grants: These are available for veterans with specific disabilities, aiming to adapt or acquire suitable housing.
---
3. Education and Employment
Educational Benefits: Florida offers multiple scholarship opportunities and fee waivers for veterans, their spouses, and their children.
Job Training and Employment: The state ensures priority of service in all federally funded employment and training programs.
Veterans' Preference in Employment: When applying for state and local government jobs, veterans and spouses can get a preference, enhancing their chance of being hired.
---
4. Health and Medical
Veteran Health Care Facilities: Florida has a wide network of VA health clinics and hospitals providing top-tier medical services.
Mental Health Support: Post-deployment, it's crucial to address the mental well-being of veterans. Florida provides dedicated services and programs for this.
---
5. Recreation Benefits
Discounted Entry: Veterans can enjoy discounted or free entry into state parks, museums, and recreational areas.
Specialized Recreational Programs: Florida provides specialized recreational programs for disabled veterans, ensuring everyone gets to enjoy the state's beauty.
---
6. Miscellaneous Benefits
Driver's License and ID: Veterans can have a "V" added to their license or ID, indicating their status. This can help in availing of various benefits or discounts across the state.
Burial Rights: Qualified veterans can be interred in the Florida National Cemetery, ensuring they're honored fittingly.
---
In Conclusion
Florida truly honors its heroes by offering extensive benefits that cater to various needs. From housing to health, from education to recreation, Florida ensures its veterans feel valued and cared for. If you're a veteran considering making Florida your home, you're in for a state that genuinely acknowledges and rewards your service.