There's no doubt that U.S. Army doctors are some of the bravest people in the world. And while becoming a medical doctor in the Army comes with sacrifice and dedication, it also yields great benefits.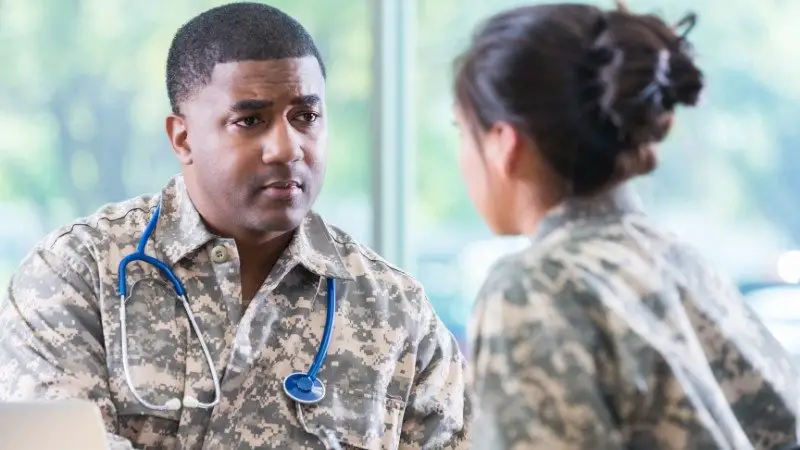 As an Army doctor, you work in different settings, including hospital ships or international medical centers. These may include participating in international relief efforts and providing care to natural disaster victims. Your job is to make sure all soldiers are physically fit to take on their duties and treat injuries and other emergencies in combat.
The US Army mainly enlists doctors with specializations in various medical fields such as pediatrics, neurologists, and family care specialists.
Pursuing your medical career through the U.S. Army Medical Corps (non-combat) is an honorable pursuit that pays off in the long run. Here's how
1. Becoming an Officer at Signing
One of the main things that will draw you in to become an army doctor is that you also automatically become an officer at signing besides being a military doctor. You get all the same perks as those of captains upon signing in as an army doctor.
You also get paid as active-duty officers in the military, which is a much higher pay rate than other civilian jobs in the same capacity. As an army doctor, you essentially become part of the team and enjoy all the benefits of the job upon signing.
2. Salary/Benefits
The military has a four to eight years' service requirement for army officers, and the salary is determined based on your standard Department of Defense pay grade. For example, an O-1 officer, the lowest pay grade can receive up to $3,107.70 monthly at a basic level. This is the absolute minimum an army doctor could earn.
You also get to enjoy numerous 'special pay' bonuses for specific roles, such as being a medical professional. Military doctors with at least one year of service may receive Variable Special Pay up to $12,000 annually. And as much as $75,000 if you have completed a four-year commitment, divided across your usual paychecks.
3. Free Medical School (Via Scholarship)
Another added benefit of being a military doctor is that the Army pays for your medical school. Congress has authorized the Army to pay up to 100% of its doctor's tuition expenses. This added benefit is also available to all active-duty Army service members, the National Guard, and Reserve service members.
The Army covers your technical, vocational, undergraduate, and graduate programs through scholarship. All new Army doctors and recruits can also enjoy the Military's Federal Student Loan Forgiveness Program to eliminate up to $65,000 of your existing loan debt.
4. Monthly Stipends While on Scholarship
You stand a higher chance of qualifying for military financial aid to support your education by attending a military medical school.
You may also qualify for military financial assistance to help you in non-affiliated medical schools, guaranteeing you a position to join the army as a commissioned medical officer after graduation.
5. $20k-$40k Signing Bonuses
Upon joining the military doctor ranks, you will receive a signing bonus ranging between $20k-$40k. The bonus is coupled with many other salary benefits, including basic pay, drill pay, special pay, allowances, and bonuses.
The military is also one of the few jobs that provide a full pension after you have served 20 years or more.
Interested in Joining the Army Medical Field?
Joining the U.S. Army Medical Department is unlike any other job description because it comes with handsome benefits. 
It is an essential step to understand the many advantages of choosing the army medical field as your career path. Get in touch today and learn more.